Sales
---
Horses for Sale
A very limited number of special Lusitanos are available.
Please call for information.
____________________________
DESTAQUE HI
Desi is top CDI quality with star potential. He is 16-1, an ambitious worker, and has the brilliance and expression for a professional. Born October 2007, he is ready for Grand Prix. He hacks spookless anywhere. He has light show experience with perfect behavior. Ridden by Marcel Van Der Burgh.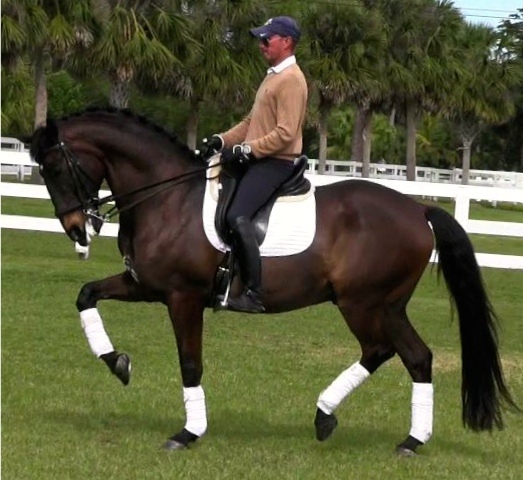 <>
___________________________________________________________________________________________________
Horses Sold through Peak Rock Rock Farm
Chili

Sold in 2018

Gobi

Sold in 2018

Eragon VO

Sold in 2018

Hindu HI

Sold in 2017

Cenozoico VO

Sold in 2017

Guru

Sold in 2017

Eucedo Interagro

Sold in 2016
"FUN" aka Furacao Interagro

Sold in 2015

Da Vinci

Sold in 2015

Fandango

Sold in 2015

Deodoro

Sold in 2014

Talento

Sold in 2011

Zelozo Hi

Sold in 2011